Are you looking for a good and efficient solar panel for your home? You might have heard about the Canadian brand Silfab Solar.
If you hadn't, well, now you have. When it comes to solar panels, people tend to buy by brand, which is a clever strategy for finding good quality without too much hassle.
The SLA-M Solar Panel (310 Watt) is a monocrystalline solar model from Silfab Solar brand. If you're in need of something fairly priced that works, this might be a model worth considering.
But I am not going to tell you whether or not to purchase it without first making you understand what the benefits and drawbacks of this panel are.
Want to know the nitty-gritty of the SLA-M Solar Panel to make an informed decision?
Let's jump in.
Silfab Solar Panel Review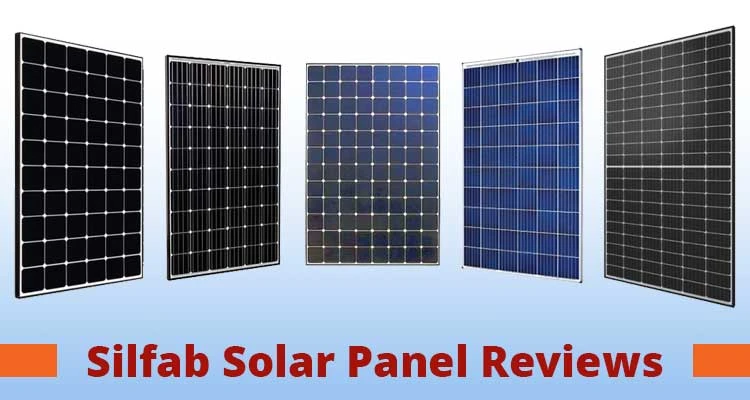 Module Efficiency
When choosing solar panels, module efficiency is one of the factors you most certainly shouldn't ignore.
Module efficiency means how much of the sunlight reaching the solar panel that the panel is able to convert into electrical energy. It is measured in percentages.
Normally, solar module efficiencies lie between 15 percent and 22 percent. The former is the least efficient while the latter is the most efficient.
The higher the efficiency, the lower the number of panels you'll need to meet your energy needs.
The SLA-M Monocrystalline Solar Panel has an efficiency of 19 percent. That's not the best level, but it is pretty good.
Temperature Coefficient (performance)
The temperature coefficient is a major indicator of performance. It tells how tolerant to temperature changes the panel is, and how the performance varies with these changes.
As you might already know, electronics, including solar panels, operate best within a cool place of around 25 °C.
An increase in temperature leads to a decrease in performance by a given factor, which is called the temperature coefficient.
The SLA-M Solar Panel has a temperature efficient of -.38%. Thus, if the temperature rises from 25 °C to 35 °C on a hot day, the panel's performance at converting energy will decrease by (35 - 25) x.38 = 3.8%.
That is a decrease in performance by 3.8 percent when the temperature rises by 10 degrees. Well, as you might agree, that's not a very big change, is it?
Price
For many homeowners, the decision to buy or not buy a solar panel ultimately boils down to the price. You want to know that you're getting the best bang for your buck.
The cost of monocrystalline solar panels averages at 0.25 dollars per watt. As the Silfab SLA-M Monocrystalline Solar Panel goes for around 400 dollars and gives you 310 watts, that means you're paying a little over a dollar per watt.
First off, I have to say, that is expensive. But looking at other features, such as the efficiency of converting sunlight into energy, it is not as expensive as it appears.
Besides, the installation cost really plays out when determining the total cost of installation.
If you can get someone to install the panels for you at a discount, that would reduce the total cost.
Mostly, folks pay between 4000 and 16000 USD to install solar panels with a combined output of 3 to 8kWh.
For Silfab solar panels with a combined output of 6kWh, you'll pay an average of 11000 to 20000 USD cost + installation. If you get tax incentives, the cost will go down, of course.
Warranty
Whenever you're buying a costly piece of equipment, warranty is one thing you shouldn't take lightly.
When you have a good and long warranty, you don't just have the assurance of the manufacturer's confidence in the solar panel.
You also have the guarantee that in case something goes wrong before the expiry of a given period, all will not be lost.
Most solar panels offer you a 10-year product warranty. The Silfab SLA-M Monocrystalline Solar Panel has a 12-year product warranty.
Again, most monocrystalline solar panels have a manufacturer's warranty of 25 years. Silfab too offers you a 25-year warranty for this solar panel.
What I like about Silfab though, is that they keep true to their word.
Mono or Poly?
I guess you already know the answer to this one - as the title suggests, the Silfab solar panel is mono.
In the world of solar panels, there are two major categories - monocrystalline (mono) and polycrystalline (poly).
Poly is cheaper, but so is its quality. Mono is more expensive, but it's better in terms of factors like performance and durability.
If you're on a tight budget, the Silfab SLA-M Monocrystalline Solar Panel is not the best option.
Look for a suitable polycrystalline panel. But if you're after quality and efficiency, you will find this unit quite appropriate. Or better yet, go for a thin-film panel - these are the cheapest.
Pros and Cons of The Silfab Solar Panel
Pros:
Good module efficiency - you don't need too many panels to meet your needs
Favorable temperature coefficient - changes in temperature don't affect it much
Monocrystalline - most productive solar panel
Attractive warranty - 12 years product and 25 years from the manufacturer
Cons:
The price is higher than the industry average
Related Accessories: Top Quality Battle Born Batterie
Final Word for Solar Panel Buyers

If you're looking to reduce your utility bills, solar panels would be a worthy investment. You'd save a lot in the long run.
What's more, you get to participate in a goal we all are charged with as humans - conserving the environment by reducing our carbon footprint.
So what's my recommendation regarding the Silfab SLA-M Monocrystalline Solar Panel? Go for it.
It's one of the best monocrystalline solar panels I have come across. Based on my experience and the user feedback I have encountered, it's a yes for me!